The Municipal Assembly of People's Power, in solemn session, commemorated the 187th anniversary of the founding of Colón, in the presence of the member of the Central Committee of the Communist Party of Cuba and Vice Minister of the Revolutionary Armed Forces, Army Corps General Joaquín Quintas Solá, accompanied by political and governmental authorities of the province and the municipality.
The history of the city with more than a century and a half was outlined by the president of the highest government body in the territory, Tamara Carbajal Domínguez, who highlighted the entrepreneurial spirit of the children of this land and foreign emigrants settled here, to convert it in the third largest city in the province of Matanzas. He also highlighted the current effort to transform it and to continue its political and socioeconomic development with the help of all.
Quintas Solá, deputy to the National Assembly of People's Power for the municipality of Colón, along with the ambassador of the Arab Republic of Egypt in Cuba, His Excellency Mr. Maher El-Adawy, joined the congratulations along with 27 personalities from the cultural field, the public health, teachers, athletes, community service workers, combatants, founders of the People's Power bodies, jurists, peasants and journalists distinguished with the status of Illustrious Sons, Adoptive Sons and with the Shield of the City, for their contribution to the political, social and economic development of the territory.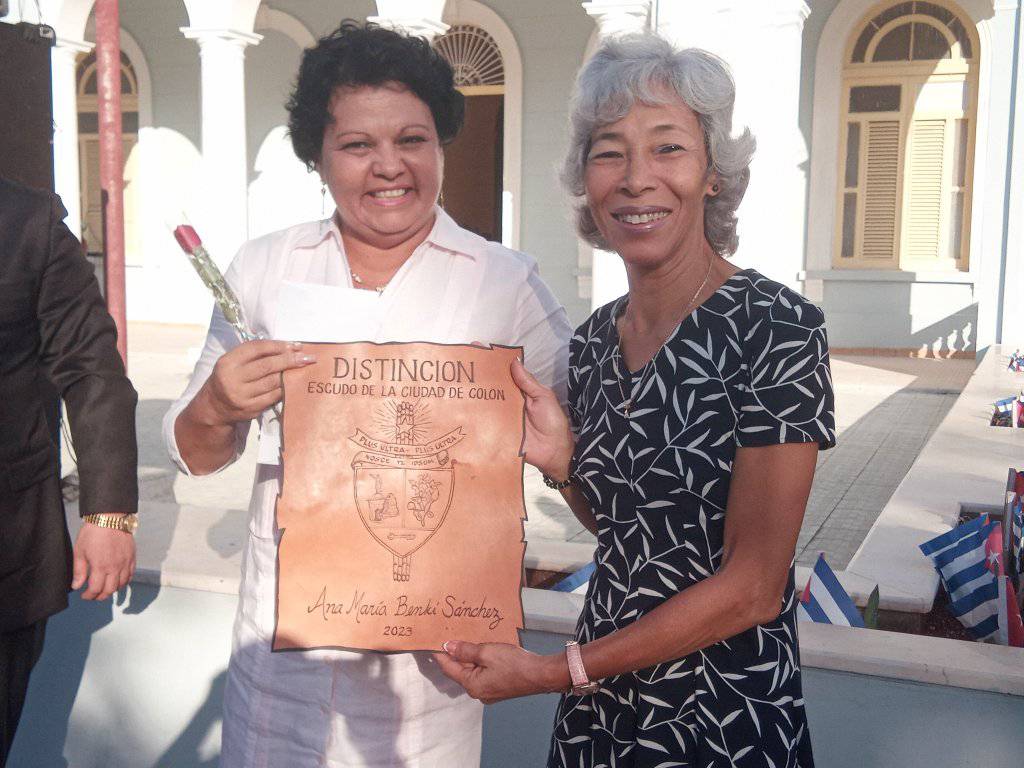 The solemn Assembly was preceded by the cultural gala We, who love each other so much, under the direction of Orlando Blanco García and with the participation of professional artists and Art Instructors from the José Martí Brigade, a gift to the city's birthday celebration. (ALH)
Translated by Casterman Medina de Leon