In the quiet city of Santa Clara, back in 1696, a legacy was born that would resonate in Cuba through the centuries. It was in that year that the first fire department in our country was created, marking the beginning of a tradition of bravery and sacrifice that endures to this day.
On November 1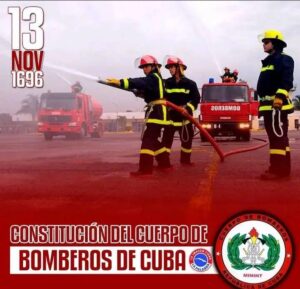 3, 1696, the first Fire Department in Cuba was created in the city of Santa Clara. In 1696, the city of Santa Clara witnessed the birth of the first fire department in Cuba. This visionary act laid the foundation for a network of heroes that would multiply over time, spreading throughout the country. Firefighters, since then, have faced diverse challenges, always ready to respond to the call of duty.
Firefighter's Day in Cuba is more than a celebration; is a reminder of the unwavering dedication of those who risk their lives to protect the community. On this occasion, we immerse ourselves in history to honor the heroic role of the Matanzas firefighters, whose bravery became evident in a large fire in the Industrial Zone of Matanzas.
The recent, and sadly remembered, fire in the Industrial Zone of Matanzas tested the tenacity and skill of Matanzas firefighters, and many other volunteers. Facing ravenous flames and adverse conditions, these modern heroes proved their worth. The supertanker base became a battlefield where the fire raged ferociously, but the determined firefighters fought tirelessly to control the situation.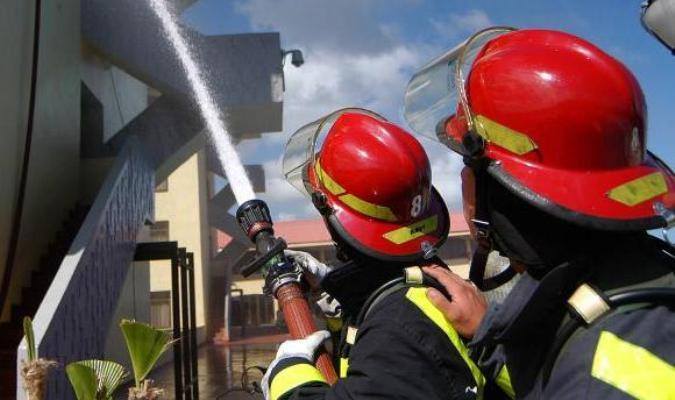 Behind every helmet and jet of water, lies a collective effort that reflects the true essence of brotherhood between these men. Firefighter's Day in Cuba not only celebrates individual heroic acts, but also the collaboration and solidarity that unites these brave men. The bonds forged in the heat of battle are as strong as the steel of their teams.
As we reflect on the history and present of firefighters in Cuba, we also look to the future. The challenges evolve, but the determination of these heroes persists. It is crucial that society recognizes and supports the work of firefighters, ensuring that they are equipped and prepared to face the challenges that may arise.
On Firefighter's Day in Cuba, we celebrate the courage that has been the hallmark of these heroes throughout the years. Their bravery in the Matanzas Industrial Zone is a reminder that, even in the darkest moments, the light of hope burns brightest when it is in the hands of those willing to face the fire for the good of all. (ALH)
Translated by Casterman Medina de Leon