Aníbal Medina, Eduardo Blanco and José Amaury Noroña from Matanzas will participate in the first edition of the European Baseball Super League, considered the first independent professional competition of this sport in the Old Continent.
After the Division of Honor in Spain with the San Inazio Bilbao club at the end of March, the Yumurinos signed contracts with teams from Portugal, Great Britain and the local country.
Medina will wear the jacket of the Navigators, while Blanco will join the ranks of the Knights. Infielder Noroña will do it with the host Royals.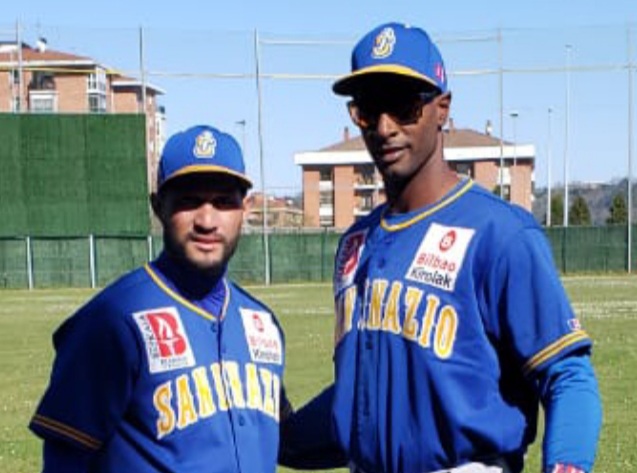 Precisely Noroña did not stop batting since he joined the Bilbao team. Despite his eight games, he hit .440 with 11 hits in 25 appearances. He hit four extra-base hits, including a pair of home runs, and drove in four runs.
Eduardo Blanco and Aníbal Medina also did their thing on the European continent, even receiving an invitation to Baseball Week in the Czech city of Prague to represent Spain.
Blanco had 19 extra-base hits (14 doubles, 3 Players from Matanzas change teams in Europe, and 3 home runs) and hit .370 in 100 plate appearances.
Medina led in stolen bases (10), walks (22) and bi-angulars (15) in the ninth. He compiled the offensive average of .358 (38 hits in 106 at-bats).
The Super League and a rehearsal for Cubans
The opening of the European Super League is scheduled for September and will run until November 13, with a calendar that includes around 60 games from the well-known Sevillian La Cartuja stadium. In addition to Navigators, Knights and Royals, the French team Aigles will seek the crown.
The European Super League Baseball (ESLB) will try to position itself in the baseball of the Old Continent. Photo: Taken from the Internet.
Along with the people from Matanzas, three other Cubans confirmed their presence at the event, according to the lists published on the Facebook page.
Outfielder Danny Andrés Turiño will defend the French team, while Guantanamo pitcher Alfredo Valiente will accompany Noroña with the host team.
Luis Abraham Puente Jr. will complete the Navegantes team. Although he did not play in Cuban baseball, the baseball player from the capital is the son of the former coach of the Industriales and now coach of the Palfinger Reggio Rays, a team from the second Italian baseball circuit, where he also played this year. (ALH)
Translated by Gabriela Bringas Hernández