The childhood park of Monserrate, in Matanzas city, get through for a repair that foresees a mod to a great part of its structure.
The principal of Communal Service, Guillermo Diaz Delgado, explained that the project will count with two stages, the first one is planned to the next April 4.
"We are pawned in to make rehabilitate three childhood park and better all the equipment of swings and games to the children", Added.
The member of the Central Committee and first Secretary of the Party in the province Susely Morfa Gonzalez, projection the design duty of the three parks by the background of Cultural state. The project has two installation with date of ended this April 4.
Besides, the complex will include a football yard by the Sport National Institute and Recreation of the Province.
Diaz Delgado commented that among the mod will that count the complex it is a rout to cycles and new areas of the Topic Park. There are other attractive related with the environment improvement, and for the enjoy of the population of Matanzas also is work on upgrades the gastronomic in sake to offer a service of excellency.
During the check to know the advance of the pieces, the governor of the territory, Mario Sabines Lorenzo, expressed the importance of guarantee a bus track to the translate of the population.
As equal way the present institution and sponsors of the project embodied its compromise of ended the repair pieces of the childhood Park of Monserrate to celebrate the pioneer day. (ALH)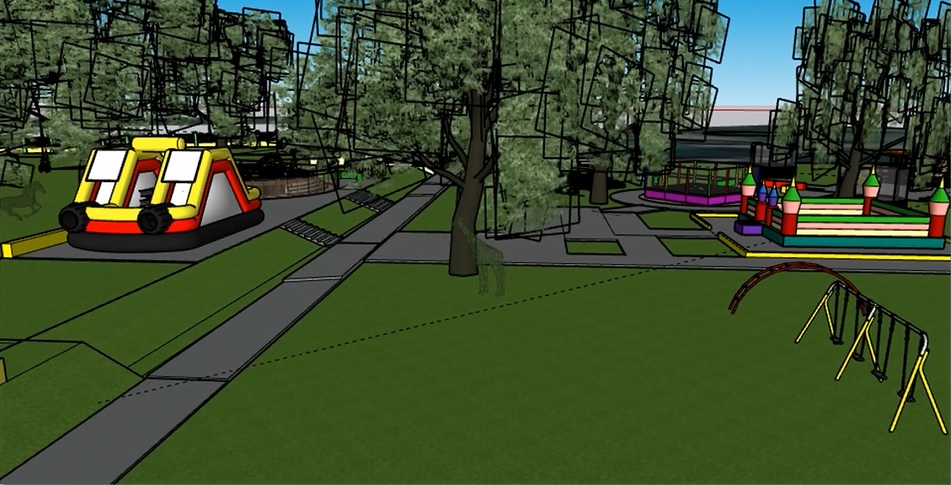 Translated by Casterman Medina de Leon