The worry of seeing her sad and with that wound that did not close, burst into my head. He had been eating less than usual for several days, and his look was not the same. Her eyes blinded by the waterfall reflected the tenderness of those moments when she was little. Her white hair, thin ears and long nails like a princess, made her a unique dog. With 14 years Duchess, she was undoubtedly the queen of the house.
In search of encouraging criteria,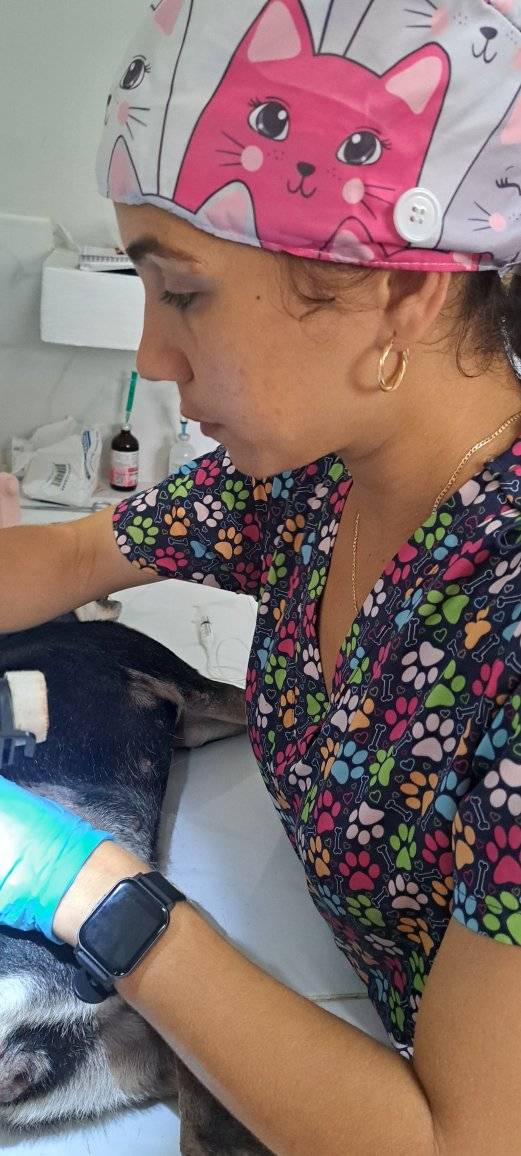 Ariadna arrived, a young veterinarian mentioned in animal welfare groups. Without thinking, I wrote her late at night, I remember it was past 10: 00 pm, I could not wait to know if her answer matched that of other specialists who indicated sacrificing, instead of fighting to keep her alive. They say that one clings until the last breath, and that's how I met the young doctor.
Arriving at your consultation calms the heart. Yes, it calms him down. Because every explanation is like the encouragement we need to deal with a moment we don't fully understand.
Ariadna Rivera Cueto, of medium height, blond hair and thin build, is not afraid to face the unknown and strives to save the pets that come to her office, even when there is that evil that overwhelms many due to the shortage of medicines.
"Being a veterinarian requires commitment to the work – says Ariadna – animals do not speak, they need us to understand them. We are dedicated to them, whether they are dogs or cats. I love being a veterinarian, I would not choose another profession that was not that, it takes daily improvement to determine the condition. But the greatest reward is affection."
"In my year, they didn't advertise enough careers, he confesses, and when I got the option of veterinary medicine everyone in my family was reluctant. They told me this wasn't a race for women.
From Pinar del Río to Matanzas, wine and over the years has won the affection of animals and their owners. Stories of salvation are repeated, others of pain at the loss of that being that accompanied for several years. He remembers them all and appreciates studying a career that requires twice as much commitment and dedication.
"From the third year of the race I joined a project dedicated to the realization of free sterilization campaigns in different municipalities of the province, together with the Ministry of Agriculture.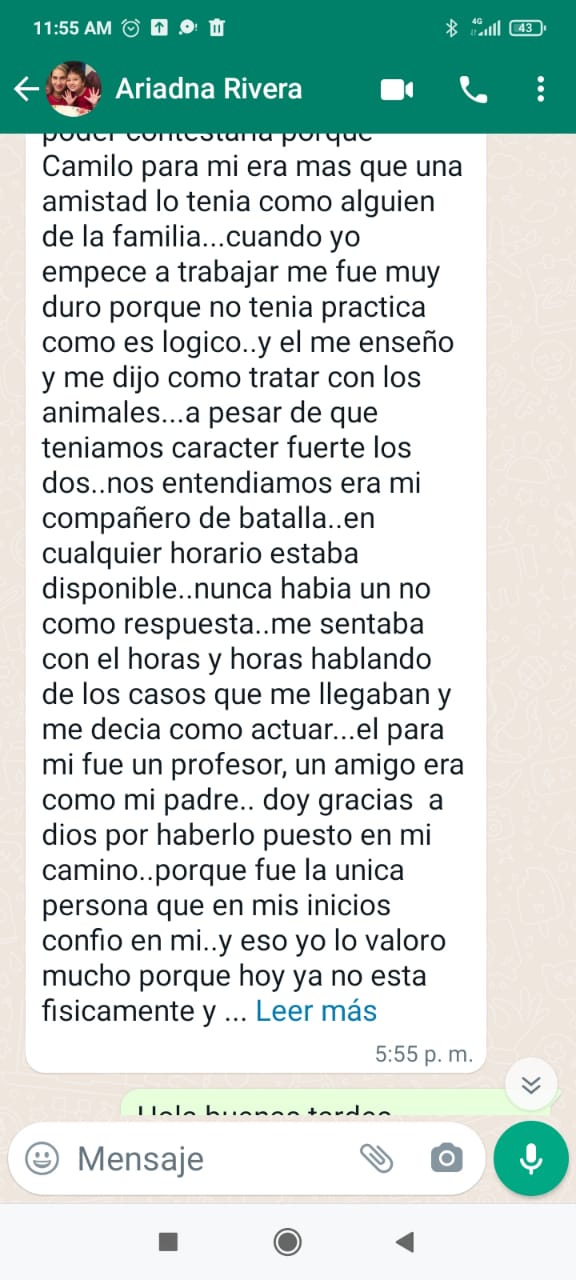 "We supported the doctors, because we were not yet graduated, we channeled the veins, we helped in the postoperative period, we explained to the owners of the pets how the care should be. Stage that helped me a lot, it was a starting point for my career.
"From 2015, I started working at the National Center for Reproduction and Specialized Breeding. I worked there for three years until I finished social service. There I watched over the pregnant women, the birth, their vaccinations."
Marked by the advice and helping hand of Camilo Ernesto Rivero Cárdenas, veterinarian by profession, guides every thought to develop a better exercise of his profession.
"Camilo for me was more than a friendship, I had him as someone in the family. When I started working it was very hard because I had no practice, of course. He taught me and told me how to treat animals. Even though we both had strong character, we understood each other, he was my battle partner. At any time it was available. There was never a no for an answer. I would sit with him for hours talking about the cases that came to me and he would tell me how to act. He was a teacher for me.
"I thank God for putting him in my way, because he was the only person who trusted me and I value that very much. Today he is no longer physically and very rarely gave me the opportunity to thank him, because in that man of strong character there was an immense and sentimental heart that never lost hope that we could do great things for the animals in the province.
"He worked for more than 25 years for animals, he was a teacher and those who know them already a year after their physical disappearance enchant him. I know he's proud of me and everyone who helps the voiceless."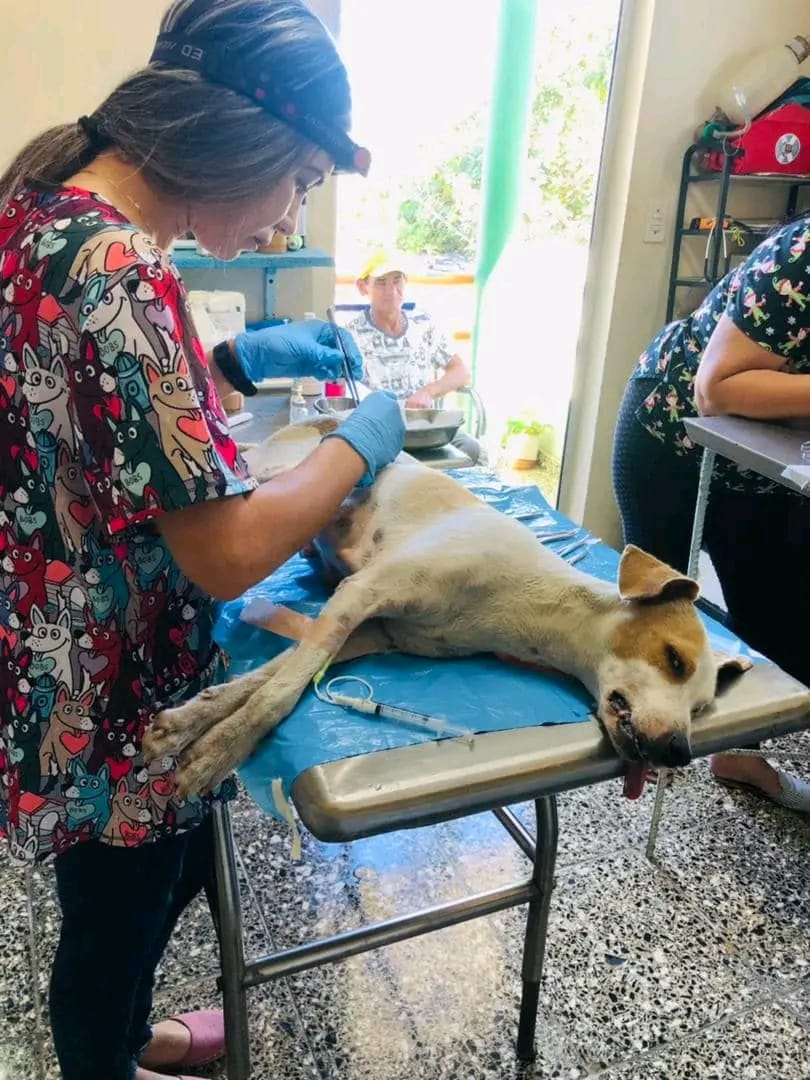 That conviction of the friend and teacher, was reflected in the professional practice and define the veterinarian who attends with love and affection to the animals.
Ariadna grew professionally, and today from her clinic in the neighborhood of Pastorita she attends to the animals that arrive with their owners. Some burst in in a hurry, arrive disconsolate at the clinic recommended by friends or family who went through the same situation. Others call to find out how to treat them in the emergency of childbirth. And not a few expect the recommendation using social networks. The truth is that the phone never stops vibrating for this young doctor.
From his work he integrates several animal welfare groups, including BAC Matanzas, Peluditos, in sterilization campaigns, all this with the purpose of giving animals a better quality of life.
She does not believe in schedule, in sacrifice, because being a veterinarian requires a dose of love and passion for the career. Those two words are part of its pillars if it is about saving an animal. Those who know her can assure that this mother, doctor, wife and daughter, with an immense heart, grows up in the face of the complexities of a case, seeks solutions and struggles endlessly before the imminence of death. (ALH)
Translated by Casterman Medina de Leon