January theater closed curtains until the next year, wen they will celebrate the 6th edition of a event whose detonating was the incessant creation of the university younger of the the board´s art.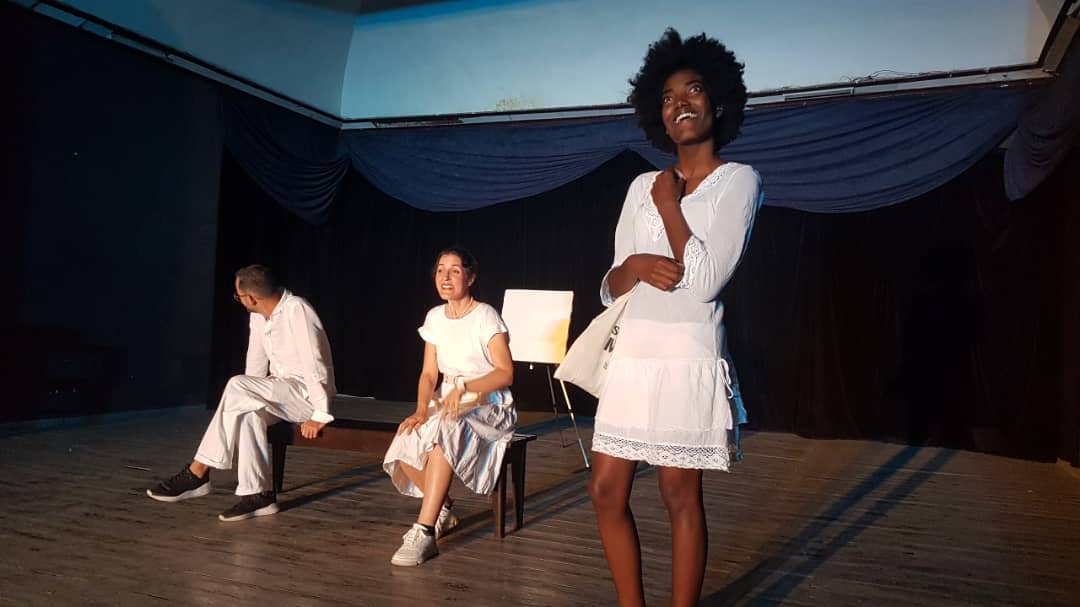 The cultural houses Gonzalo Roig, on Cardenas, welcomed the closed of the journalist that during three days toured slums and communities far away of the principal province, and transfer the best that created by the man to live and dream.
As colophon of the intense journalist share scene together artist and fans and professionals of the universities of Pinar del Rio, Havana and Matanzas, besides of the group Ferico theater.
The actors recognized the support of the cultural institutions, as The municipal Cultural House and the theater Movie Cardenas, and the present public on each put, also on the presentations rooms as on the communities.
The evening of close included the delivery of the Haydee Pino prime to the outstanding playwright, writer, poet and essayist Ulises Rodriguez Febles, illustrious son of the flag city, hearth that see to born also the controversial an universal Virgilio Piñera. (ALH)
Translated by Casterman Medina