With the commitment to continue ensuring internal order and combat criminal acts and corruption, officers and civil defense workers in Matanzas celebrated the 62nd anniversary of the constitution of the Ministry of the Interior on June 6, 1961.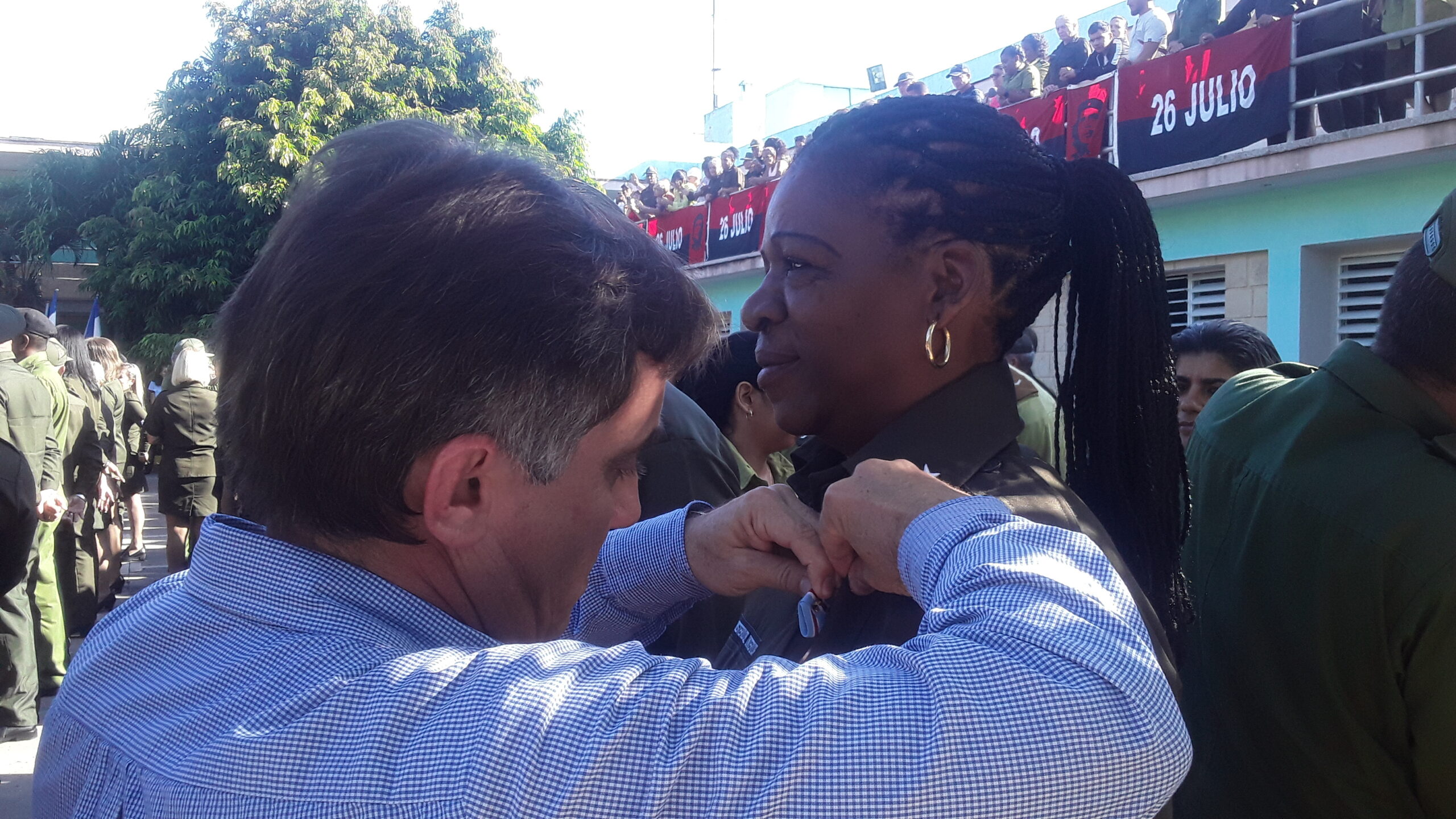 During the activity, 53 colleagues were promoted to the next higher grade and awarded recognitions and distinctions to workers with more than five years of uninterrupted work in the sector. The Chief of the Central Army, Division General Andrés Laureano González Brito, the member of the Central Committee of the Communist Party of Cuba and first secretary in Matanzas Susely Morfa González and other authorities from the Minint, the Revolutionary Armed Forces, the Government and other political and mass organizations in the territory.
The Second Chief of the National Revolutionary Police in Matanzas, Lieutenant Colonel Raciel Rodríguez Díaz, assured on behalf of those present and decorated the will and commitment of the Minint forces to safeguard citizen tranquility and the security of the Cuban State.
The University Student Federation, the Union of Young Communists, the Committee for the Defense of the Revolution and other political and mass organizations in the territory also recognized the work of the Ministry of the Interior in its vigilance work with the revolutionary people.
Translated by Casterman Medina de Leon
Blanca Bonachoa