A morning track for several electoral colleges of the city of bridges below corroborate the early assistant of the Matancero people in the urns.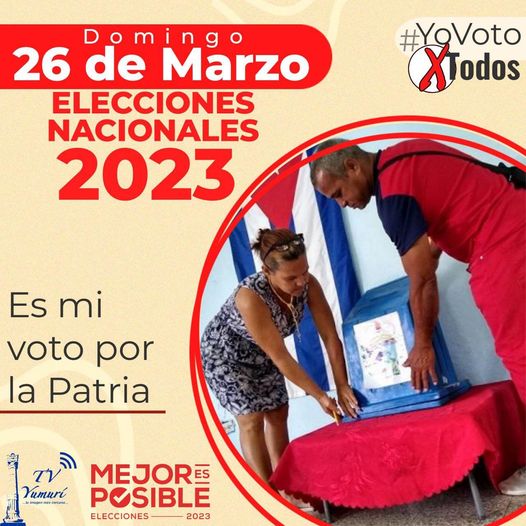 Awareness and commitment make the day a national holiday, where the youngest joyfully dispute the early exercise of the vote, for the Homeland, the Revolution and Socialism.
Marialys García Neninger, accompanied by her husband and two little daughters, went early on the now historic Sunday, to school No. 2 of constituency 70 in the Matanzas East People's Council, to vote for their candidates for the Cuban Parliament.
I have been able to find out about those proposed, see them on television, recognize them on their tours of the city and read their biographies, Marialys said. That is why I can consciously vote for the proposed candidacy _he stated.
I rise early, and a came to the college with my family to achieve with my duty as teacher and young revolutionary, precise Marialys.
At the René Fraga Moreno elementary school in the Reynold García neighborhood, several polling stations are in session. The people flock to them in duly organized ranks. Everyone comes to exercise their right.
Osbel Marrero Acosta, Provincial Director of Culture attends the place to provide the support of the institution to the proper functioning of the schools. It points out that voter attendance had behaved efficiently and enthusiastically, and that the conditions were created so that the electoral authorities could facilitate the vote of those people who were physically handicapped from reaching the polling stations, always in accordance with the rules and guarantees. electoral.
The Sunday March 26 its inscribe already as other working day of revolutionary re-afirmation, were the people from Matanzas chose their legitimate representative to the National Assemble of the Popular Power.

Translated by Casterman Medina de Leon